Fuel Services
Aviation Fuel Service
Executive Flight Centre's core business has been aviation fuel for over 40 years. We have established a network of infrastructure, dedicated aviation trucks, and long term relationships with Canada's primary fuel refiners to ensure a dependable, reliable fuel supply of Jet A1 and Avgas (100LL) to customers throughout Western Canada.
We can deliver to remote locations, into storage or directly into the wing of an aircraft and arrange for scheduled charter, corporate, or cargo plane fuel supply.
Our fuel sales and logistics team is extremely knowledgeable, experienced and reliable. Contact us today to discuss your specific needs. To find out more about current fuel prices, please click here.
Commitment to Quality
Executive Flight Centre assures quality and safety performance through meticulous compliance with current standards and regulations.
Our company and employees are committed to proper fuel handling procedures, techniques, safety and quality control in all of our fuel operations. We continuously do on-site audits to ensure the highest possible standards set forth in the latest ("CSA B836 Storage, Handling and Dispensing of Aviation Fuels at Aerodromes") are met or exceeded.
Our procedures enable us to ensure only clean, dry and uncontaminated fuel is delivered into storage tanks or into aircraft.
Where We Operate
Executive Flight Centre sells JET-A1 and AVGAS (100LL) in Calgary, Edmonton, Fort McMurray, Lethbridge, Medicine Hat, Springbank, and Penhold in Alberta. We sell JET-A1 and AVGAS (100LL) in Fort Nelson, Kamloops, Prince Rupert, Terrace/Kitimat, Penticton, Fort St. John, and Chetwynd in British Columbia. Click the button below to find a location nearest you. Executive Flight Centre is able to arrange delivery to remote locations. Talk with us today about your aviation fuel needs.
Need to place an order, try ordering your fuel online.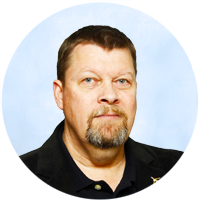 Mike Cuncannon
Fuel Sales and Distribution Manager (AB, SK)
Phone
403-291-8070
Toll Free:
1-833-EFC-FUEL (332-3835)
Mike Joined Executive Flight Centre in 1999 and is currently the Fuel Sales and Distribution Manager. Mike's role guides our bulk sales, pricing, purchasing, and distribution of aviation fuels at EFC. His career began with EFC as an aircraft refueling technician, which evolved into a role as refueling supervisor. In 2006 he moved into our head office - wearing many different hats - from working in the accounting side to the bulk sales and logistics. Mike has a wealth of experience in aviation dating back more than 30 years. His experience spans several functions that include: customer service, operations, logistics, accounting, and sales and marketing.
Since starting at the Calgary International Airport in 1977 Mike has worked for Tri-L Airport Services, Air Canada, ESSO Avitat and Executive Flight Centre. Mike looks forward to continuing his aviation career for many years to come.
KEEPING BUSINESS IN THE AIR FROM THE GROUND...UP!