Executive Flight Centre provides bulk fuel storage, delivery, and refueling services throughout Western Canada. Our network of bulk fuel storage tanks range from 5,000 litre to 200,000 litre capacities for Jet A1 or Avgas.
Our delivery trucks range from tandems to super B trailers on dedicated aviation fuel trucks to ensure you are receiving the highest quality of clean aviation fuels.
Storage Systems
If your operations require high volume aviation fuel storage and transfer systems, Executive Flight Centre can help with the EPC components of your project. We have a network of dedicated aviation business development professionals on our team to assist with your expansion goals.
Need to place an order, try ordering your fuel online.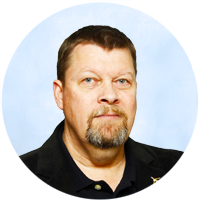 Mike Cuncannon
Fuel Sales and Distribution Manager
Phone: 403-291-8070
Toll Free: 1-833-EFC-FUEL (332-3835)
Mike Joined Executive Flight Centre in 1999 and is currently the Fuel Sales and Distribution Manager. Mike is responsible for bulk sales, pricing, purchasing, and distribution of aviation fuels at EFC. He has a wealth of aviation experience dating back more than 40 years and covering various roles including operations, logistics, customer service, sales and marketing, and accounting. His career with EFC began as an aircraft refueling technician and he was subsequently promoted to refueling supervisor. In 2006, he transferred into our head office, where he fulfilled numerous roles and ultimately moved into his bulk sales and logistics role.
Since starting at the Calgary International Airport in 1977, Mike has worked for Tri-L Airport Services, Air Canada, ESSO Avitat, and EFC.
KEEPING BUSINESS IN THE AIR FROM THE GROUND...UP!