Mission
To provide an excellent quality of service to all customers in the aviation industry by focusing on safety, quality, consistency, and customer service.
Continuing to promote employee contribution and growth, ultimately leading to the sharing of profits with all its stakeholders.
Vision
The operator of choice through innovation, passion and a desire to exceed expectations in providing products, facilities and services to the aviation industry across the country.
Exceptional Customer Service
Executive Flight Centre strives to be an industry leader when it comes to our customer service. We are always looking to evolve in order to remain at the forefront of our industry and to ensure our customers are receiving the best customer service. Our company and employees are continuously enhancing our customer service program in order to progressively elevate our standards. EFC Executive Standards – EFC's Four pillars of Customer Service: Our quality standards are prioritized into a clearly understood hierarchy in order to avoid any irreconcilable tie-breaks.
Safety: providing for the welfare of our guests and maintaining their peace of mind.
Efficiency: providing the smoothest possible operation, from fueling, check-in, invoicing, aircraft handling.
Courtesy: treating every guest like a VIP and respecting the diversity of each person, guest and EFC team alike.
Image: providing a seamless performance and never allowing the look of our facilities or team interfere with a positive guest experience.
Our team members are dedicated, respectful and go above and beyond to always provide friendly and efficient service throughout all aspects of our business.
Safety
Safety is the corporate mission of EFC to maintain workplaces that are free from injury, illness and environmental damage. As an organization, we are all committed to demonstrating a visible, responsive and consistent leadership approach, so that safety, health, and environment are seen as a priority by all members of the organization. Our objective is to minimize risk and encourage a zero-tolerance attitude to unsafe acts, conditions, and practices.
Our goal is to ensure that every single person returns home safe at the end of each workday and that we all incorporate the principles of health, safety, and environment while at work. To achieve this goal, all EFC employees are asked to demonstrate and commit to:
Execute work Safely – Apply safe work procedures!
Follow Health, Safety and Environmental POLICIES, STANDARDS, AND REGULATIONS!
Communicate any incidents, near misses or hazardous conditions to your supervisor IMMEDIATELY
History & Background
EFC traces its roots back to 1946, to a fixed-base operation (FBO) in Calgary, AB. In the early 1970s, it was purchased by Peter Bawden, an oil man who acquired a group of aviation-related companies, among them a commercial air charter service, a flying school, and three leasing companies.
In 1978, Ken Lett – an aviation icon who flew Spitfires for the RCAF in World War II, later climbing to the rank of Major General while serving as the Deputy Chief of operations for NORAD – came to Calgary to manage Peter Bawden's aviation assets.
In 1989, Dean Buckland joined the organization in an accounting role which expanded to Vice President of Finance. A few years later, Ken and Dean partnered to purchase the business from the Estate of Peter Bawden. It was through their leadership and vision that Executive Flight Centre has broadened their network to operate out of 19 strategic locations throughout Western Canada and has increased their product offering to include Airport/Aerodrome services and real estate projects through EFC Developments Ltd.
| | |
| --- | --- |
| | 1946 – Boyd and Fielder begin YYC fuel operations |
1971 – 

Peter Bawden acquired Boyd and Fielder business
1978 – 

Ken Lett is hired to run Executive Flight Centre and Business Flights

s
1991 – 

Ken Lett and Dean Buckland become shareholders of Executive Flight Centre
1994 – 

Executive Flight Centre's FBO operation is sold to Imperial Oil
1996 – 

Aircraft refueling operations begin at YYC
1999 – 

FBO Expansion begins throughout Western Canada
2010 – 

New Aerodrome and Airport Services are offered to customers
Marc Bilodeau
Director, Fuel
Dale Tinevez
Director, Airports
Mack Cyrzan
Director, Aerodromes
Neilla King
Director, Finance
Jennifer Chute
Human Resources Manager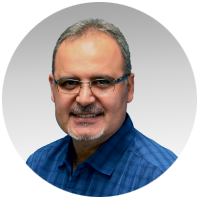 Fadi Osekrie
Systems Safety Manager
Tyson Cann
Aerodrome Manager Horizon
Glenn Gering
Quality Assurance Manager
Mike Huber
Aerodrome Manager Albian
Nick Mooney
Base Manager YYC
Wade Brown
Base and Fleet Manager YMM
Chris Perrin
Base Manager YXJ
Nav Sahi
Base Manager YEG
Jason Schwarz
Base Manager YKA
Scott Kennedy
Aerodrome Supervisor
Dan Lessard
Base Manager YYF
Ahmed Jama
Operations Manager YEG
Marcelo Abascal
Base Manager YXT
Alex Wilson
Base Manager YQR
Robert Gagnon
Airport Services Training and
Quality Assurance Manager
MIKISEW LANDING
Executive Flight Centre and Mikisew Group became joint venture partners in June 2014 with the launch of Mikisew Landing Ltd. Combining strengths and resources, this unique joint venture specializes in aerodrome operations management. We proudly provide clients with a strategic balance of exceptional customer service for both passenger service and aerodrome operations, as well as assuring quality and safety performance through meticulous compliance with CSA-B836 standards for all fuel management and supply.
With the knowledge of our exceptional management team and resources developed over time and through this partnership, we are poised for success.
EFC DEVELOPMENTS
EFC Developments Ltd. is specialized in construction, real estate development, renovations and property management. They understand the need to work safely and control costs in a demanding and dynamic environment.
AGFT
Aviation Ground Fueling Technologies Ltd. is a full service provider of aviation fueling systems, parts and supplies.
We are dedicated to delivering solutions that span the entire product lifecycle of aviation refueling – from system design, through to into-aircraft solutions and after-market product support.
KEEPING BUSINESS IN THE AIR FROM THE GROUND...UP!